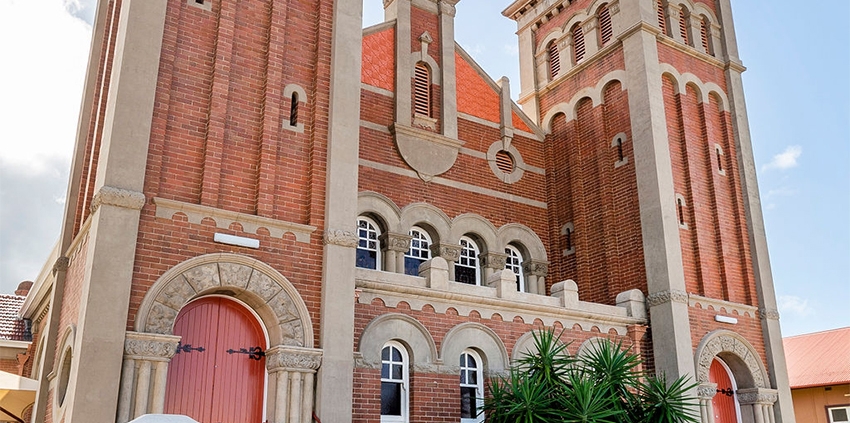 If you are looking for home or commercial builders Lismore, you want expert advice and assistance. Professional builders can help you turn your ideas and plans into successful projects. Builders need to have experience designing, planning, and building houses to make these dreams a reality. If you're looking for the best builders in Lismore, find out why Greg Clark Building is the right choice.
Over 34 Years of Experience
One reason you should consider Greg Clark Building is that they're a professional construction company that has been in the Far North Coast Region for over 34 years. In that time, they've earned a reputation for their high-quality construction work in various industries. They have worked in housing developments, hostels, schools, retirement living buildings, and so much more, working on projects with different needs and price points.
The home and commercial builder also works under an Integrated Management System, which is a part of their success. Their work complies with the legislation requirements of AS/NZ Iso standards, the Work Health and Safety Act of 2011, Work Health & Safety Regulation 2011, and the environmental Protection Act. The company also has quality, safety, and environmental systems that work in combination with associate subcontractors in numerous related construction fields.
Reliable and Trustworthy Service at a Competitive Price
Another reason why Greg Clark Building is hailed as one of the best builders Lismore is that they have a solid reputation for providing quality building projects and reliable services at a competitive price. They bring professionalism to the table each day, making them desirable partners for all types of projects. They value the environment, collaboration, and open communication and build enduring and sustainable relationships with their clients.
They're hailed as the top builders Lismore too because they are consistent, regardless of the size of the project. They are committed to understanding the needs of clients and exceeding expectations. These cornerstones of the business are how they've delivered a wide array of construction projects for both the private and government sector with exceptional results.
Greg Clark Building's list of services is extensive, from refurbishments to the education, health, and industrial constriction. They also work on office fit-outs, building maintenance, prestige residential, multi-residential buildings, senior living, hotels, clubs, and other conventional home and building repairs.
They have a talented staff of over 100 professionals across Regional Northern New South Wales and South East Queensland GCB. The builders Lismore at Greg Clark Building are inspired by their passion, talent, and capability in all facets of the construction industry.
It can be unusual in the construction sector so many long-term employees. However, Greg Clark Building prides itself on its amazing staff retention. This aspect of the company brings customers the best professionals in the field with valuable experiences under their tool belts. These builders Lismore, continue to work with the company because of the training, respect, appreciation, and recognition, creating a culture of excellence.
https://www.gregclarkbuilding.com.au/wp-content/uploads/2019/11/LismoreChurch018.jpg
687
850
admin
https://www.gregclarkbuilding.com.au/wp-content/uploads/2019/11/Greg-Clark-Build-Logo-High-Res.jpg
admin
2021-09-28 07:45:00
2021-09-28 07:45:00
Why Greg Clark Building Has the Best Builders in Lismore